Step 1 Choose an option (Size and/or Colour). Click Add to Cart.

Step 2 View Cart/ Checkout.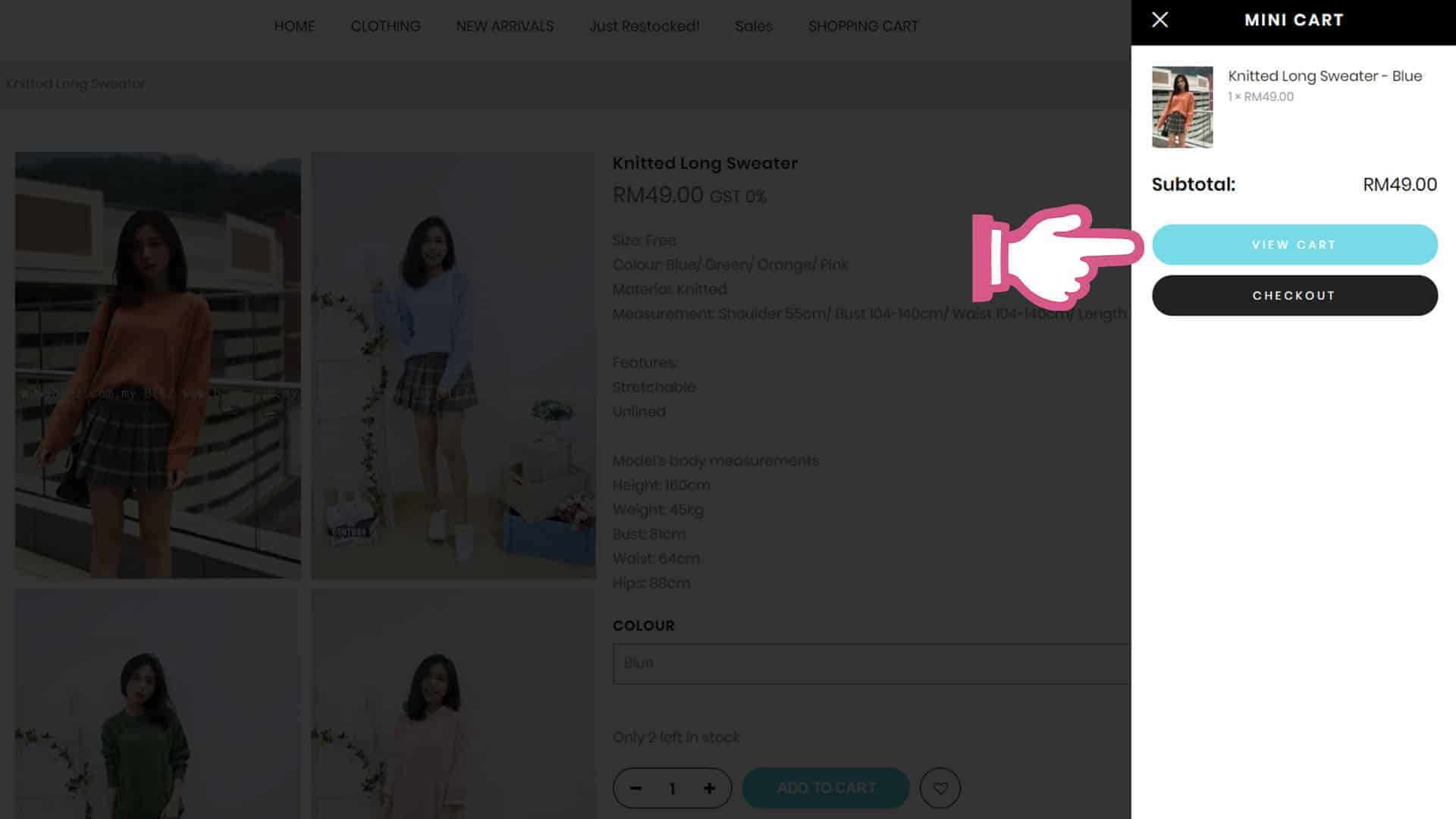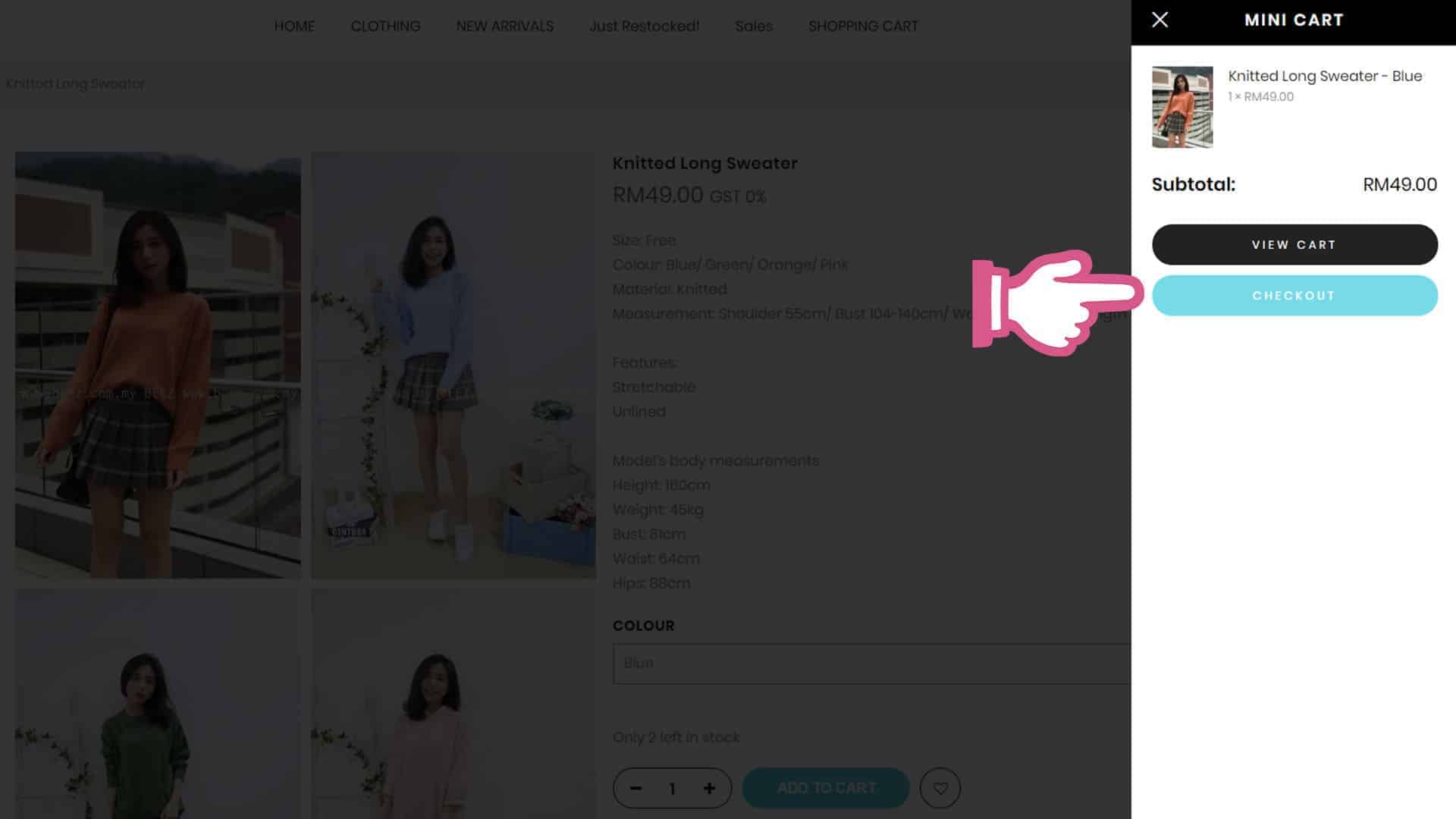 Step 3 Confirm your purchase order.
If you have any promotion coupon, you can fill in and Apply Coupon.
Once confirmed, click "Proceed to checkout".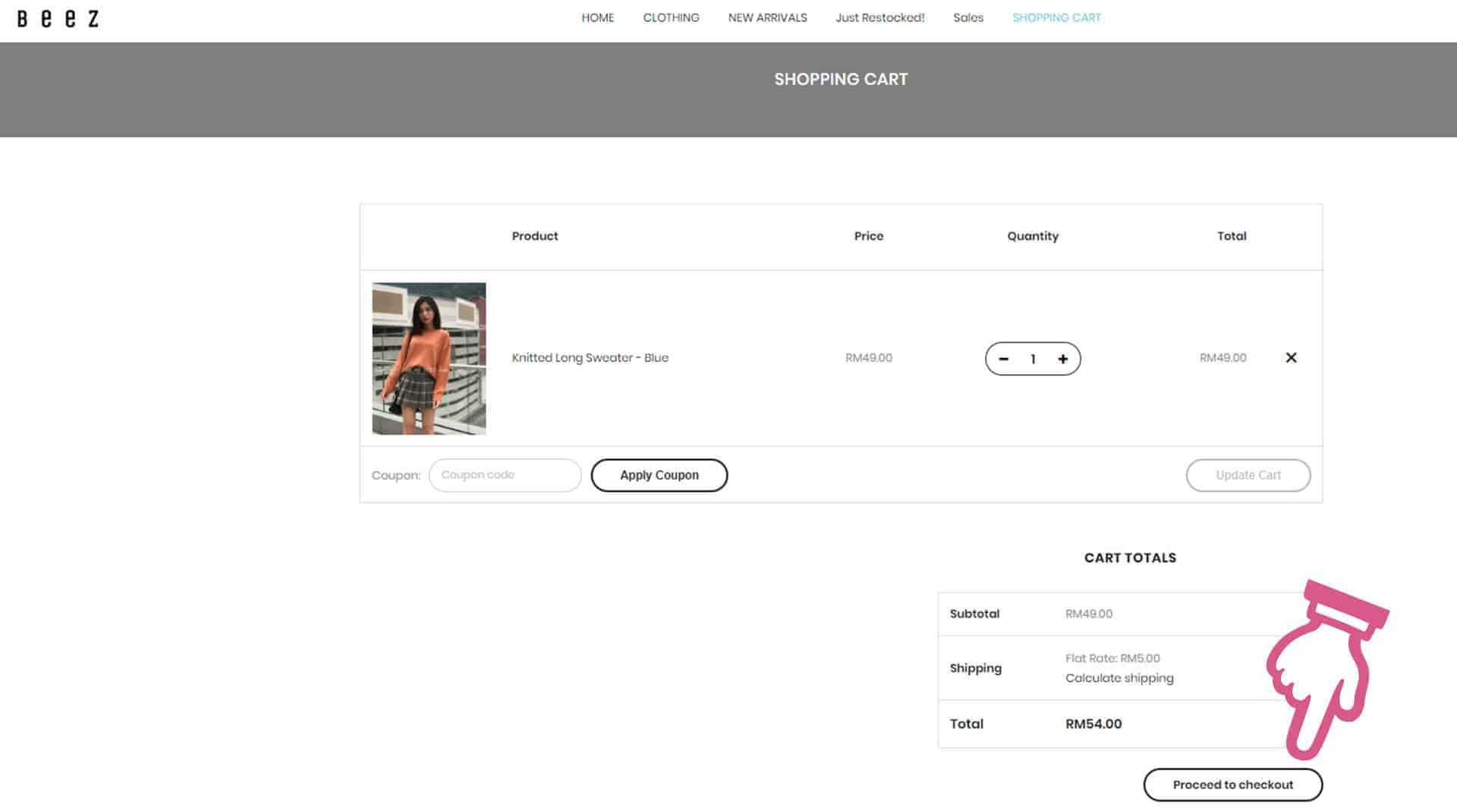 Step 4 Fill in your details. For new user, account will be created automatically once the order placed. You may need to set up username and password before proceed to payment.
Step 5 Choose a payment gateway, either by Online banking or Direct Bank Transfer(ATM Banking).
Billplz is a platform where you can login to your online banking and make direct transfer. It is fast and safe.
Click "Proceed to Billplz" or "Place Order".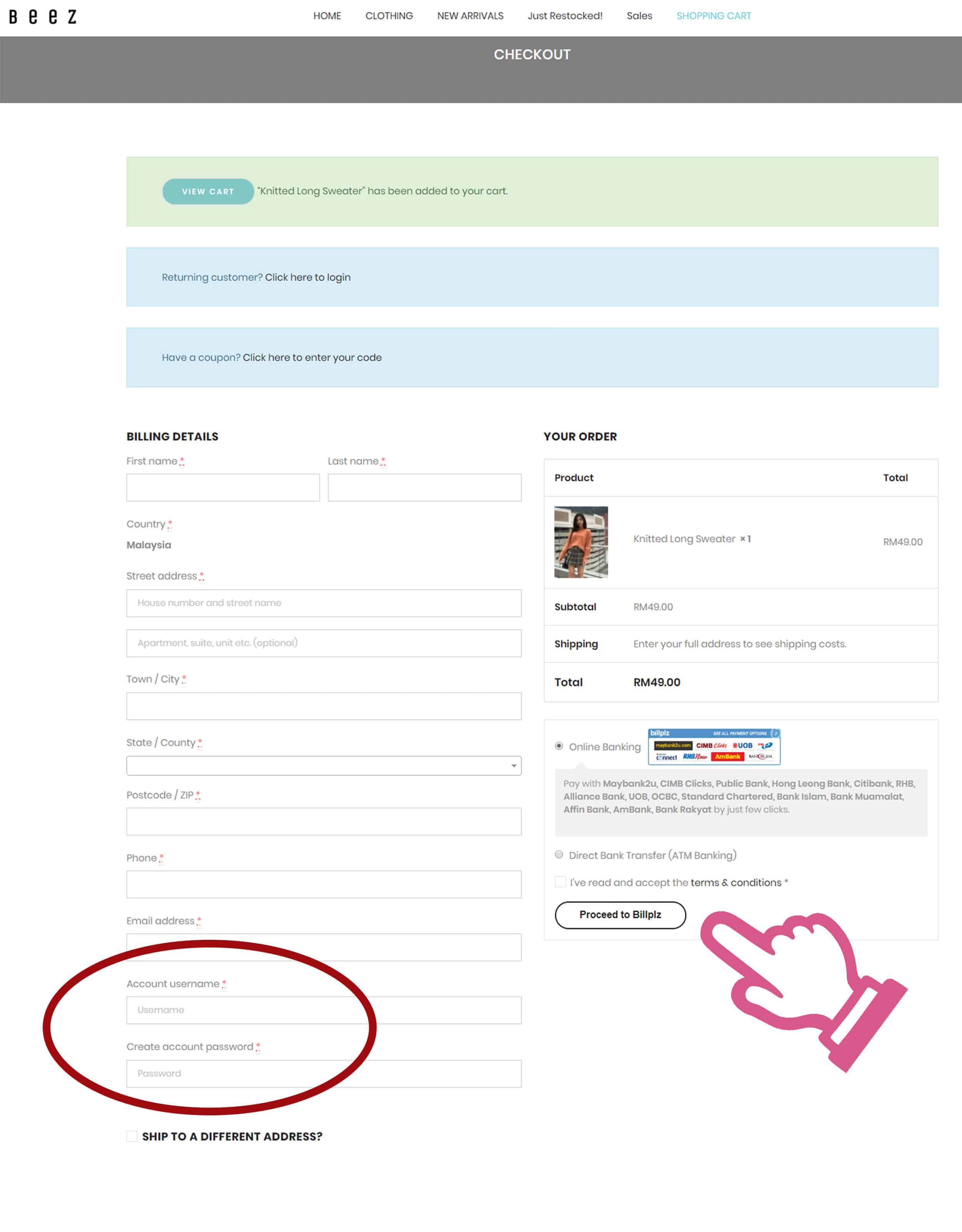 Step 6 For Online Banking payment gateway: Choose your bank and click "Pay".
For Direct Bank Transfer(ATM Banking) payment gateway: Our bank details will be shown after the order placed.